Download
MockMotor is a standalone Java application that has no other dependencies except Java 1.8+.
You can try the online demo before downloading.
Stable Version 1.8 build 2349
The most recent stable version of MockMotor is 1.8 build 2349.

Changes in this version:

Creating Services and Mocks from Fiddler files (*.saz)
Limiting number of selected mock accounts

Windows EXE (64bit)

To install, follow instructions for Windows.
Older Versions
MockMotor 1.8 build 2331
Changes in this version:
Bugfix: in some cases the Create account if not found failed
MockMotor 1.8 build 2328
Changes in this version:
Mock Recording with HTTP, REST or XML match parameters
UI Improvements
MockMotor 1.8 build 2280
Changes in this version:
Bugfixes
Native JWT support (read more)
UI improvements
MockMotor 1.8 build 2128
Changes in this version:
MockMotor 1.8 build 2012
Changes in this version:
Services support CORS by default
Bugfixes
Examples SoapUI Project
To observe the behaviour of mocks in MockMotor's Examples environment, use the attached SoapUI project.
By default it is pointed to demo.mockmotor.com. If you want to play with your local installation of MockMotor, change the host name in the project properties to localhost:7081.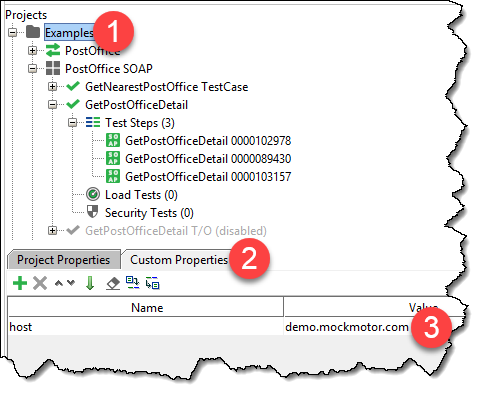 What Package Should I Choose?
MockMotor is packaged by default for two environments: Linux/Unix and Windows.
Local Development (Free) - Windows
If you plan to use MockMotor for personal evaluation or for supporting developing code on your Windows machine, use Windows version.
You can get a free personal license for it. This license however is limited to requests coming from the same machine only (from localhost).
Load and SIT/SFT Testing - Linux/Unix
If you need to call MockMotor from multiple machines you should get a Linux/Unix version.
For any team usage you'd have to get a commercial Team license eventually. However, MockMotor comes with a 30 days no limitations trial period.
Team license can also be installed on a Windows-based MockMotor server, but this is an untested configuration.
Please select the package that suits your needs and target environment most.